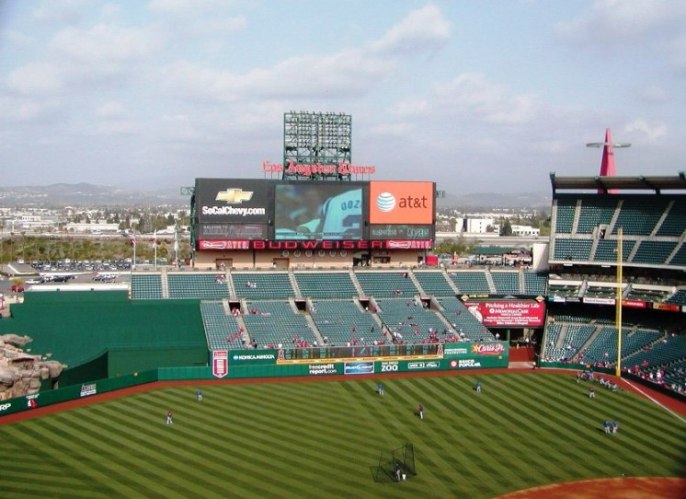 Center Right Field
There was a bit of a chill in the air but it was pleasant enough for an April game.

Here's a good shot of the center and right field, as well as the area surrounding the ballpark.

You can see the top of the A with its halo in the upper right portion of photo. Scroll down to see a photo of that from the parking lot.