Chase Field, Sept 2007
National League
401 E. Jefferson St.
Phoenix, AZ 85004

Nice Features of Chase Field:
Air conditioned. Was 105 degrees outside, with roof closed was mid to high 70's inside.
Was in downtown area and didn't have to drive to get to the game. See Wyndham link below.
Wide concourses for easy movement through the facility
Links related to Chase Field and Phoenix:
Arizona Diamondbacks
Directions to Chase Field
Wyndham Hotel - Phoenix (where I stayed this trip). It was just fine and was walking distance to the stadium.
About Phoenix
Phoenix Coyotes (NHL)

---

Date visited:
Labor Day Weekend, 2007

Ease of getting in and out of stadium:
Excellent. I was able to walk there from the hotel I stayed at in Copper Square.

Customer Service:
Customer service at Chase Field was excellent. It may even be better than Coors Field.

Photos: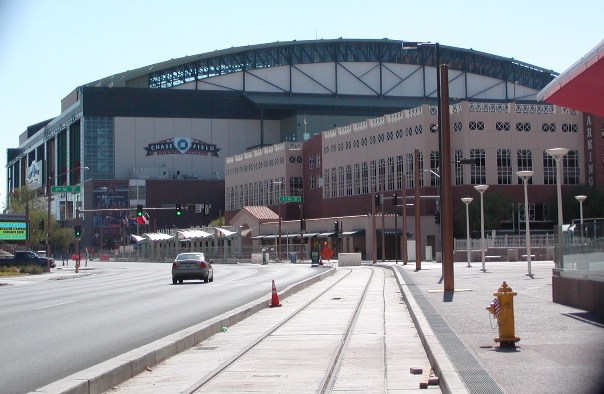 Here's the front of Chase Field. A light rail system is currently being built that, when finished, will take fans directly to Chase Field.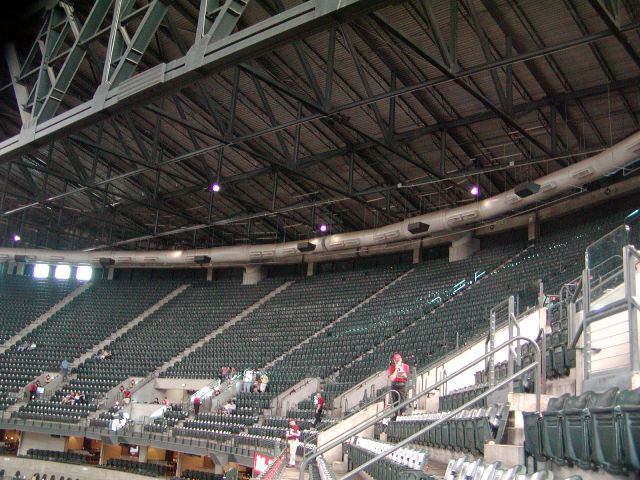 The roof was closed all three games I went to here. And a good thing. It was 105 degrees outside. This photo shows the AC pipes (those white tubes) all around the seating area. And, they were on all levels in the ballpark.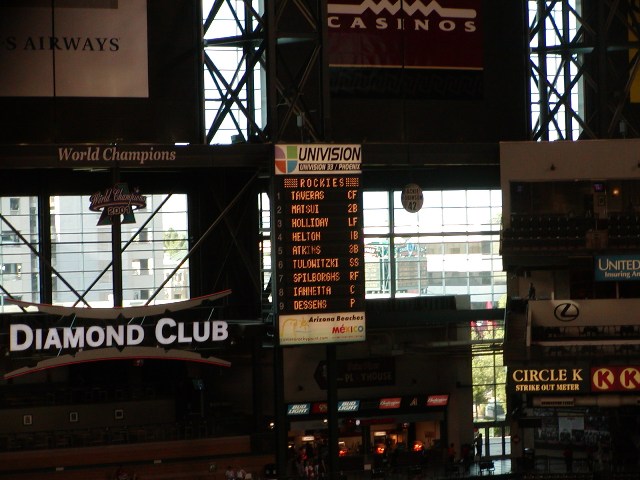 One nice feature of this park was they had the starting line ups posted way before game time. Assisted me in completing my scorecard in advance.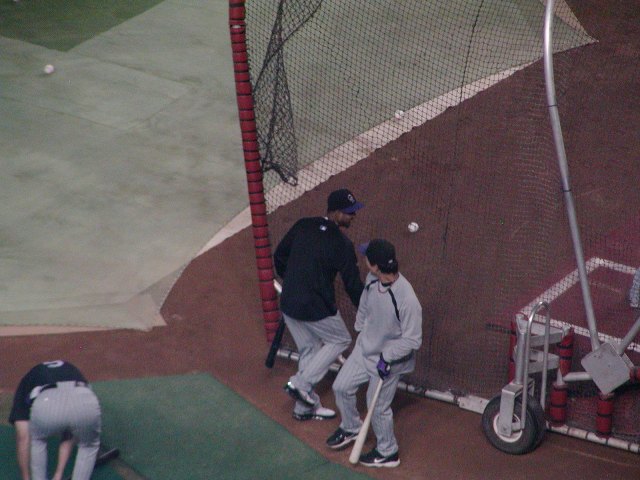 Willy Taveras and Kazuo Matsui goofing around / dancing during batting practice.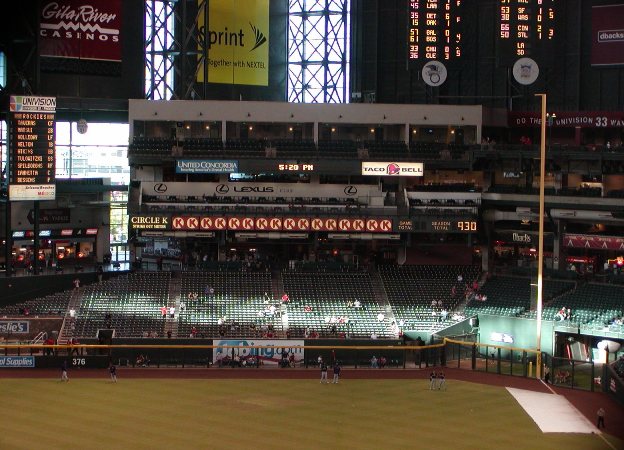 Chase Field keeps a running total of how many strike outs the D-backs have had during the season. I'm not sure if it is all games or just home games. I'll check it out and post findings.



Summary:
Chase Field is a very nice facility. Although I quite enjoyed (temperature wise) the roof being closed, I still prefer watching a ballgame outdoors. I would and will come back here.

Thank you for visiting my page about Chase Field.



Home Page