Angel Stadium of Anaheim
2000 Gene Autry Way
Anaheim, CA 92806
714-940-2000

While on a business trip to LA my friend, Carvetta, and I got the opportunity to visit Angel Stadium and see a game there on April 5, 2008.

It was a Saturday evening game Rangers vs. Angels. The Angels won 2-1. It's always a nice thing when the home team wins.

Scroll below and on next page to view photos and read my commentaries on this stadium.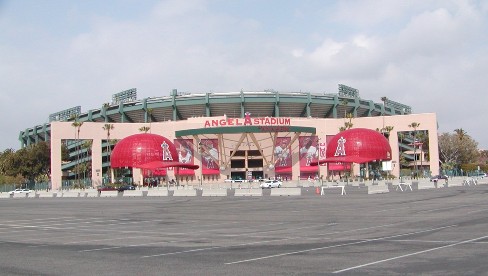 Main Entranceway
Here's the main entranceway into Angel Stadium. One could walk the entire circumference around the outside of the stadium. Which we did.

The inside of one of these hats out front stated a size of 658 1/4". That was pretty clever.

The stadium opened about two hours before the first pitch. The escalators were opened a bit after that. Gave us time to check the lower deck of the stadium and buy a lapel pin.
The steps were a bit steep.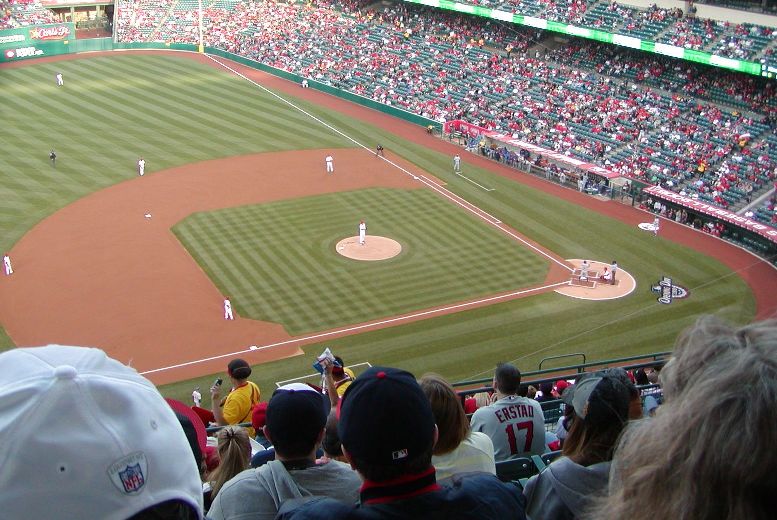 Field


As you can tell, we were sitting way up in the third level. The view of the game was, nonetheless, decent since it was towards the infield and on the third base side.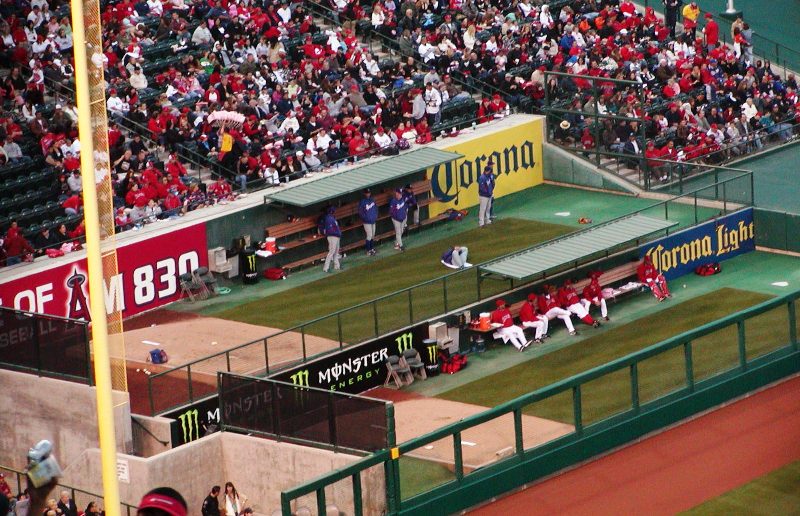 Bullpens


This stadium's bullpens were arranged in a manner I had never seen before. They were out in left field one above the other. I've seen them side by side but never like this.






Click here for next page