Goodyear, AZ
Goodyear Ballpark
Arizona Fall League

Goodyear Ballpark
Spring Training - Cleveland Indians and Cincinnati Reds
1933 S. Ballpark Way
Goodyear, AZ 85338
Notes: The game I saw here was an Arizona Fall League game. A special one. It was the Peoria Saguaros vs the Peoria Javelinas @ Goodyear Ballpark. There were over 1000 attendees at this game. Most AFL games have a couple hundred fans.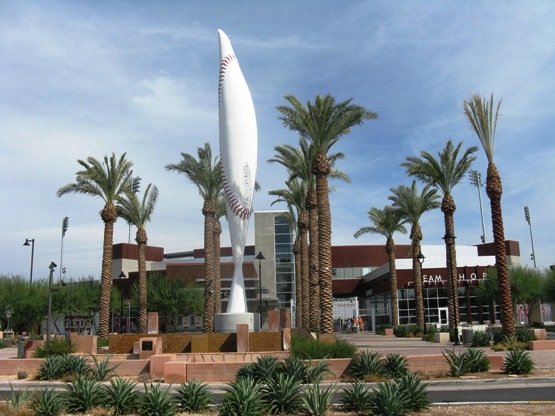 Date Visited: October 23, 2010
The entranceway to Goodyear Ballpark.

An interesting monument of a baseball.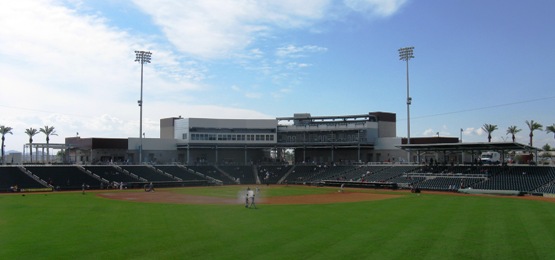 One could walk around the entire field on a paved concourse. This is looking in from center field.
There's a restaurant here on the outfield concourse that serves fried bologna sandwiches during spring training games.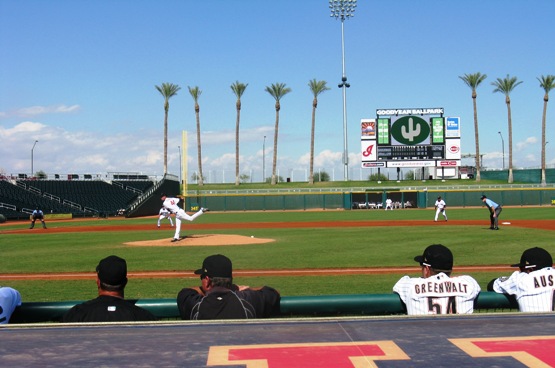 AFL games do not have assigned seating. You just sit where you want. This game I sat on the first base side for a change. First row behind the dugout.
Not a bad job of me capturing the pitcher throwing a pitch.
The Saguaros have a decent logo as shown on the scoreboard.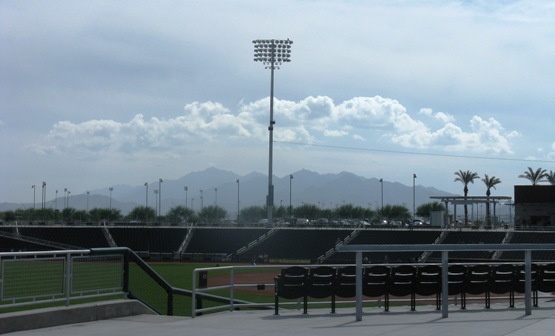 Gorgeous view of the mountains.
Another beautiful fall day in Arizona.
That structure on the right of the concourse is the restaurant I was referring to above.


Home Page

Arizona Page