Harlingen Field
United League (at the time I visited)
1216 Fair Park Boulevard
Harlingen, TX 78550
956-412-9464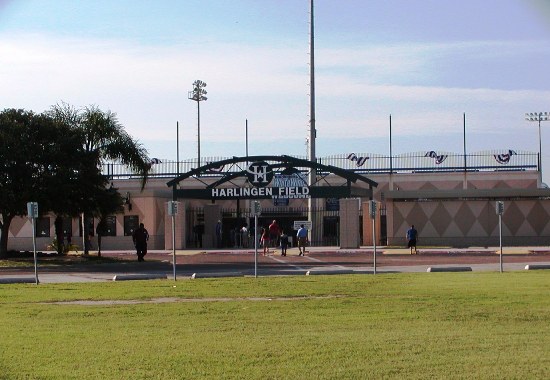 Things I liked about my visit:
It was Opening Day
Players were just inside the gate giving high fives to the fans as they entered the ballpark
Plenty of leg room in the seating area
Ticket was free
Nice moon
Fireworks after the game
Other things to see and do in the area:
Harlingen Chamber of Commerce
Harlingen White Wings

---

Date visited:
May 20, 2008

Ease of getting in and out of stadium:
I got lost trying to find the stadium. Getting out was pretty easy. Not a whole lot of traffic.

Customer Service:
It was fine.

Teams and Score:
The Harlingen White Wings played the Edinburg Coyotes. Final score was: White Wings = 2; Coyotes = 4

Photos: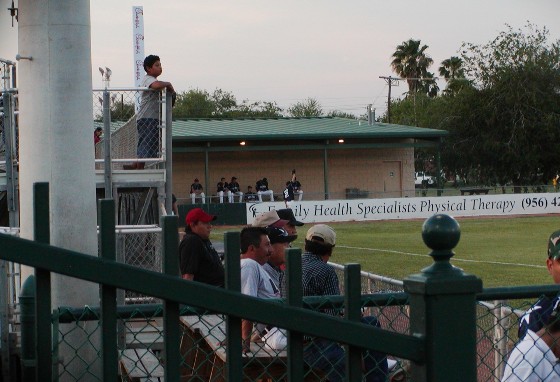 Here's the home bullpen at Harlingen Field. That company advertising on the wall in front of the bulllpen 'Family Health Specialists' bought all this game's tickets and provided them to the fans for free. Hence, the free ticket mentioned above.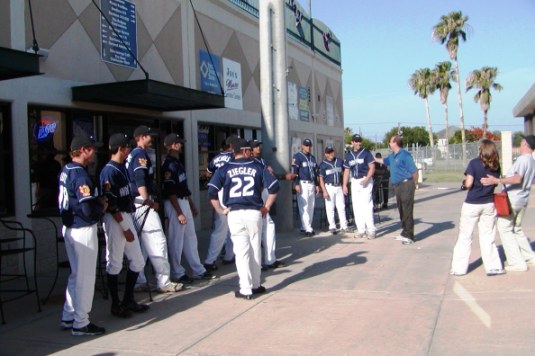 Here're the players greeting and high fiving fans as they entered the ballpark.
They especially got the kids involved in that.
Nice looking concourse. One couldn't see the field from the concourse. Since I rarely leave my seat when watching a game, that didn't really bother me.
There was the traditional baseball fare: hot dogs, popcorn, soda, beer, etc.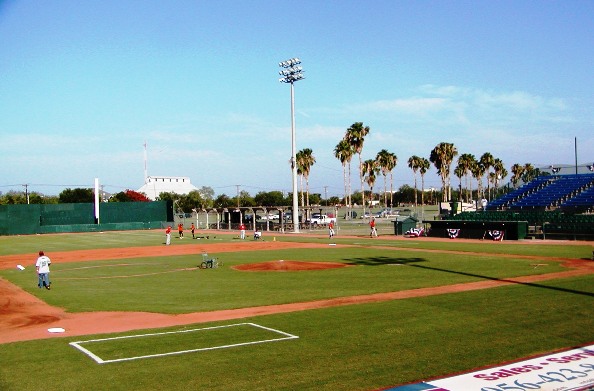 The field. The grounds crew is getting it ready. I sat from right where this photo was taken - 1st row; 3rd base side. The home dug out was on the 3rd base side.
As you can tell from the blue sky, weather was gorgeous.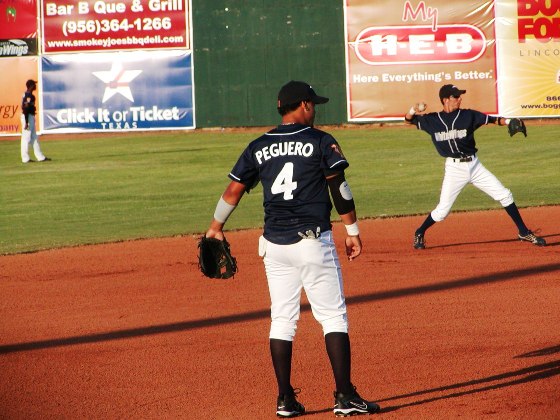 Just love those hi-socks!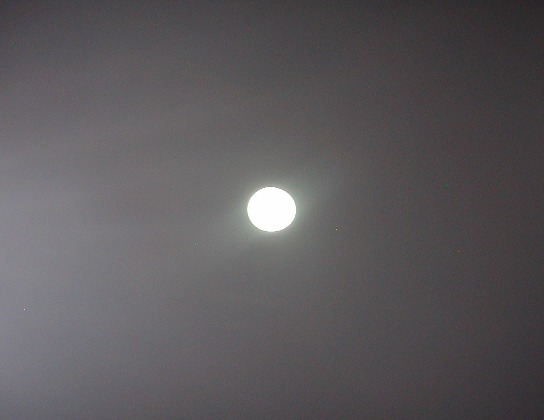 There was a beautiful full moon for this game.



Summary:
I enjoyed my visit to Harlingen Field. It's not a 'fancy' stadium nor does it have the bells and whistles of the newer parks. Nor was there music played at every single moment and when it was played, it was at an acceptable level. I liked that. It was about baseball and the baseball game and not about what other entertainment there is in the facility. I would definitely come back here if I'm ever in the area again.

12/10/2011 update: The White Wings have since joined the North American League and their name is now the Rio Grande Valley White Wings.



Home Page
Texas Page